Useful Downloads
Synplicity® by Syntium Brochure
Additional Product Images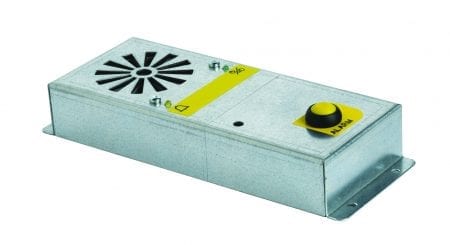 Synplicity GSM
Synplicity GSM
Synplicity® by Syntium – a range of state-of-the-art high-quality lift autodialler units and other lift communication products, designed specifically for the UK lift industry.
Synplicity by name, Synplicity by nature
Long awaited solution using just 2 wires
Reduces the need for additional trailing flex
Quick and easy installation
Up to 12 telephone numbers
230 VAC mains supply or 12 VDC supply
Outstanding voice communication quality
Digital volume adjustment from main unit
Advanced self-diagnosis system
System status LED's on main unit
Ready to go out of the box UK configuration
Pre-recorded messages included
Custom messages can be recorded
Open source protocol for compatibility
Configured by telephone, SMS, SD card or PC
Built-in backup battery
Up to 20 hours standby time on battery
Up to 5 hours communication time on battery
Emergency car light output
4 fully programmable inputs
2 fully configurable relay outputs
Robust ABS main unit housing
Change SIM pin function
Multi SIM unit – 2G, 3G and 4G
Low battery signalling
Incorporated real time clock (RTC)
Fully compliant to BS 81.28:2018
Fully compliant to BS 81.70:2003
Fully compliant to BS 81.80:2003
Optional fire-fighting intercom fully compliant to the latest BS 81.72:2015 standard
Ready to place an order?
Call 01303 813414 or complete the form below and we will call you back.
Need technical support?
Call 01303 813414 to speak to one of technical advisors who will be able to offer further information.