Useful Downloads
Synplicity® by Syntium Brochure
COP speaker drill template
Additional Product Images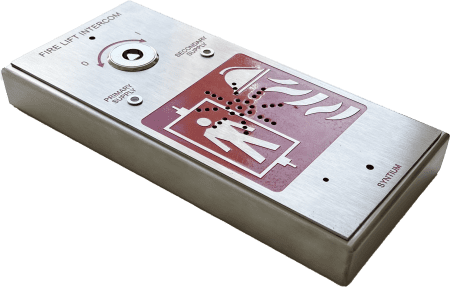 Synplicity Accessories
Synplicity Accessories
Synplicity by name, Synplicity by nature
A range of optional accessories for use with the Synplicity® by Syntium range of autodialler and fire-fighting intercom products.
Powerful inductive hearing loop units with suitable battery backed power supply units, handsets, pictogram units, sirens and adapters for VoIP
Compact size
High output
Easy to install
High quality
Outstanding performance
Tri-colour round button style easy to install pictogram units
Powerful sirens that interface directly
Audible lift alarm system – SYN PSU & SYN SIREN
Ready to place an order?
Call 01303 813414 or complete the form below and we will call you back.
Need technical support?
Call 01303 813414 to speak to one of technical advisors who will be able to offer further information.